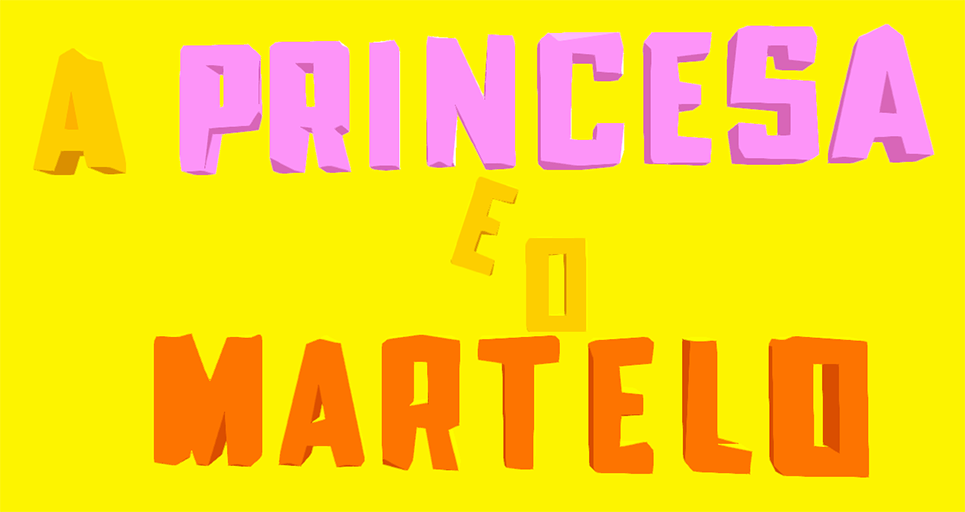 A Princesa e o Martelo
A downloadable game for Windows
The princess and the hammer
It all starts when the person responsible for the maintenance of the princess tower accidentally drops a hammer in her room, waking her from her deep sleep waiting for the prince charming.
But who needs a prince when you have a hammer? She then creates her own way to escape the tower she was stuck in, facing all the challenges on this journey with many hammer blows.
The princess and the hammer is an adventure game, where the player will face a new challenge on each floor, be it hammering, where he can break blocks from the ground or dodge with his rapid advance!

Can you escape this tower?
A princesa e o martelo
Tudo começa quando um funcionário responsável pela manutenção da torre da princesa, sem querer derruba um martelo dentro do quarto dela, acordando-a do seu sono profundo à espera do príncipe encantado.
Mas quem precisa de um príncipe quando se tem um martelo? Ela então cria seu próprio caminho para escapar da torre em que foi aprisionada, enfrentando todos os desafios nessa jornada com muitas marteladas.
A princesa e o martelo é um jogo de aventura, onde o jogador irá enfrentar a cada andar um novo desafio, seja a marteladas, onde se pode quebrar blocos no chão ou se esquivando usando um super avanço!
E você , consegue Escapar dessa torre?
Feedbacks: https://forms.gle/PZPq9Boc1WdmDRbF7
Download
Download
A_Princesa_e_o_Martelo.zip
450 MB
Comments
Log in with itch.io to leave a comment.
Here's the last video about your game dev & keep it up Mauricio Scherer.
Hey dev I played your game and I had fun. It's a fine game and well done making it. Any how I hope you enjoy this video & remember this are jokes ok :) .